IWA World Water Congress & Exhibition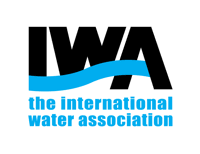 About the IWA World Water Congress & Exhibition
The IWA World Water Congress & Exhibition is the global event for water professionals covering the entire water cycle. As the Congress rotates through cities and countries each event has an extra emphasis on issues of specific interest to the region.
Focusing on leading practice, innovation and solutions, the Congress & Exhibition provides new networking and business opportunities. Ensuring participants, exhibitors and sponsors connect with the right people and the right solutions, it has a track record of fostering new collaborations and partnerships, and providing a platform for participants to raise their profile amongst leading water professionals and companies. Organised by the International Water Association, this is the global event on water solutions that brings together thought leaders, decision makers, leading researchers and business representatives.
Please consult the Congress website for updates on the programme, registrations and exhibition possibilities.