Kisumu Water Expo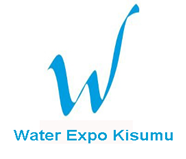 Grassroots Water Limited and Grassroots Link International have partnered with the Kisumu county government to organize Kisumu water , sanitation , energy and agriculture Expo 2014.The second edition of Kisumu Water Expo will provide an excellent opportunity for all the leading water industry professionals,non profit organizations and businesses from all over the globe to converge on a common platform. We expect the who's who of the water and sanitation sector to be present, making it the deal place to network and seek new business partners, associates, suppliers and consumers.
Under the theme Cooperation:Linking Water-Energy and Agriculture!
The conference to be held on the 12th-13th June 2014 is Co-hosted by and will be held at the Great Lakes University of Kisumu(GLUK).