L'Eau Expo & Forum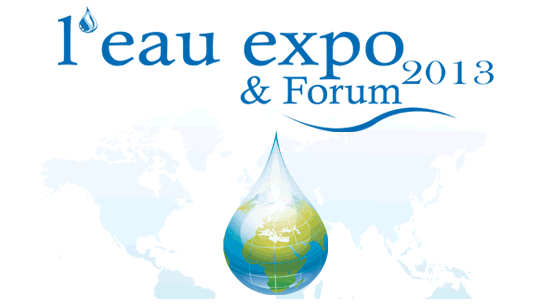 Morocco will hold the major event of the country: the third international water exhibition
« L'Eau Expo & Forum » from 22 to 25 May 2013 in Casablanca.
Water being vital, the following subjects are at the heart of the event:
Sanitation
Irrigation
The Health
The increase in the demand for drinking water, the industry, the tourism and especially the irrigation threaten the water reserve and the groundwater.
The Moroccan government, institutionals and professional operators are aware of the challenges they face, and opt for innovative solutions and new strategies for 2030 aiming at:
-Saving 2.5 billion cubic meters per year through efficient management of the demand.
-Mobilizing 2.5 billion cubic meters per year through non conventional resources:
Desalinationof sea water.
Wastewater treatment.
-Increase the access to sanitation rate to 90%.
In this context, the AMEPA (The Moroccan Association of drinking water and sanitation), and MEDCOM invite all water operators in the world to this event in order to share solutions by exhibiting their technologies and providing their expertise and support for effective water resources management and sustainable access to water and sanitation.