Morocco Solar, Wind & Hydro Projects 2016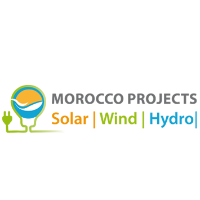 Cancellation annoucement from ACM Events:
We regret to inform you that market feedback has been that now is not the right time to run Morocco Solar, Wind & Hydro Projects Conference and the topic will be revisited at a later date.
------
As stated by Law No. 13-09, the Kingdom of Morocco seeks to achieve 42% of its total generated electricity capacity from renewable energy sources by 2020, with solar energy, wind energy and hydropower each representing 14%. Over the next four years, Morocco's Ministry of Energy will work towards meeting the government target of 6,000MW of electricity generated by renewable energy, with the expected projects in the pipeline valued at US$13 billion.
Morocco's booming renewable energy market represents an unprecedented opportunity for business in the MENA region and an appealing market for foreign investors.
Morocco Solar, Wind & Hydro Projects 2016 will bring Morocco's government representatives, international developers, contractors, financiers and other industry stakeholders to discuss the requirements and strategies for the successful financing, designing and constructing solar plants in the country under its renewable energy agenda.