Mozambique's Water and Waste Management Exhibition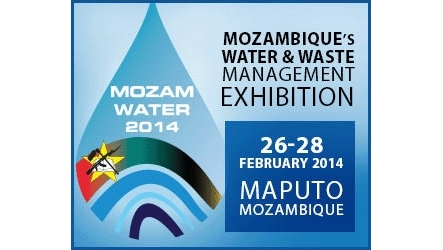 MozamWater 2014 will be the first platform in Mozambique for water related industries, and will bring together suppliers and users of these products in the thriving Mozambique industry in the capital of Mozambique, Maputo which has the highest demand of water in the country with 10% of the country's population living in the city and the highest growth rate in the country.
Take advantage of this opportunity to present your company, your products and your services to the international market by exhibiting at the fair. It is the best place to encounter strong interest and concrete demand from visitors in the evolving Water & Waste management industry.
The exhibition will cover the following product categories:
Water Treatment, Water Storage, Waste Management, Sewerage & Drainage, Surface & Groundwater Development, Water Distribution and Control, Measurement and Instrumentation, Consulting Services and Management