Nature-based solutions and Resilience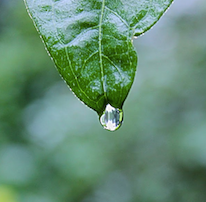 Promote a debate around Nature-Based Solutions and launch the Portuguese version of the publication "Benefit Accounting of NBS"
About this Event
CONTEXT
Nature-based solution (NBS) can improve degraded ecosystems, help sequester carbon, and manage the effects of climate change, including extreme weather events. Businesses are beginning to recognize the value of NBS for climate change mitigation, adaptation, and resilience. But NBS is underutilized in the business sector, partly because of a lack of frameworks and tools for identifying the benefits and for monetizing the full scope of co-benefits provided by NBS projects.
The publication "Benefit Accounting of Nature-Based Solutions for Watersheds Landscape Assessment" examines contemporary thinking around NBS and provides business case studies and interviews, towards a thorough understanding of the key opportunities and challenges of NBS for businesses. The report was produced by the UN Global Compact's CEO Water Mandate, which the Pacific Institute serves as Co-Secretariat for, in collaboration with The Nature Conservancy and Danone S.A. Now, through the initiative of Global Compact Network Brazil and The Nature Conservancy Brazil, this report can be accessed in Portuguese.
(Source: https://pacinst.org/publication/benefit-accounting-nbs/ )
EVENT INFORMATION
Date: December 4th , 2020
Time: 2 pm to 3:30 pm (BRT time) / 9:00-10:30AM PT
Place: online (zoom platform)
Link to the live stream on YouTube:
Language: English / Portuguese (We will provide simultaneous translation)
Virtual launch of the publication: Benefit Accounting of Nature-Based Solutions for Watersheds Landscape Assessment