Navigating the Course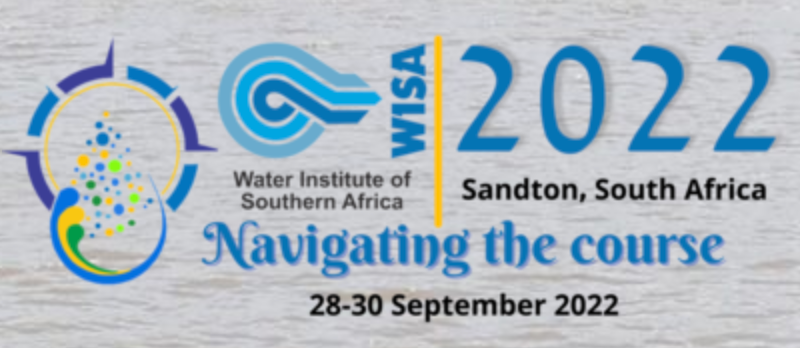 Achim Wurster - WISA 2022 Organising Committee Chair
Ahoy!
Through 2020 and 2021 we weathered a health storm that has battered the world. For WISA 2020 we called for #AllHandsOnDeck and did well to keep the ship afloat. Many other storms affecting our water sector are looming, or have grown, while our focus was on the one large storm. As a water sector we find ourselves off-course when measured by the lived experience of our passengers – both the residents of Southern Africa and the economic activities that support them. It is our responsibility to correct and our enthusiastic WISA 2022 Technical Committee recommends #NavigatingTheCourse :
Don't abandon ship : Leave no-one behind – reach the goals of SGD6 in providing water and sanitation services, listen to our customers' needs and those of vulnerable communities that are unserved.
Rock the boat : Rethink sanitation in a circular economy – reuse, resource and energy recovery, off-grid solutions and reinvent the toilet.
Run a tight ship : Improve water use efficiency and demand management across all sectors of water users; mining, agriculture, industry and municipal.
Batten down the hatches : Respond to climate change.
Learn the ropes : Harness the technologies of the 4th industrial revolution.
Matters Ashore : Address environmental water quality and sustainable groundwater issues.
Stem the tide : Management and regulatory issues – Blue and Green Drop, professionalization of the sector, address skills shortages, manage stakeholders effectively and develop capable institutions.
The WISA 2022 Biennial Conference and Exhibition will once again be the flagship event of the Southern African water sector, bringing together regional and international water professionals, companies, regulators and stakeholders. What makes WISA events great is each one of us contributing, learning and networking, while sharing and listening to the new developments in science, technology, policy or implementation – at technical sessions, in workshops and on the exhibition floor. I urge everyone involved in the water sector to attend and to make this possible this year's hybrid event will allow for both in-person and online attendance. While we will integrate the online experience into the in-person experience, I do hope to see as many of you as possible there in person, to build and reinforce connections for the good of our water sector and the rest of Southern Africa.
I look forward to welcoming you at the WISA 2022 Conference in Sandton from 28 to 30 September.
Achim Wurster
WISA 2022 Organising Committee Chair