No Dig Turkey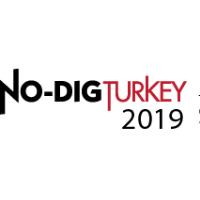 Aim of the Fair: To bring together all of the parties engaged in the planning, designing, implementation and management processes of projects; such as, service recipient public bodies, service providing private companies, subcontracting companies, universities, non-governmental organizations and companies that provide materials, machinery and equipment. The only platform where people can view and gain information on Turkey's infrastructure projects.
The only sector-based experts' Fair where private one-on-one business meetings are planned systematically.
A strong Fair that will bring together all relevant organizations in Ankara; the center of developing industry and close to other developing industrial cities.
Held at the same time as the 5th Water Loss Forum Turkey organized by the Ministry of Agriculture and Forestry and with the support of General Directorate of State Hydraulic Works.
The most comprehensive organization in its field that has been organized to develop the industry connections, customer relations, sales networks and brand recognition of the participant companies.
Exhibitor Profile
Water and Gas Leakage Detection Systems
Pipes and Cable Detection Systems
Ultrasonic and Electromagnetic Measurement Systems
Fiberoptic Test and Maintenance Equipment
Cable Fault Measurement Systems
Manhole Covers and Metal Detectors
Pipe and Line Freeze Seal Services
Manhole Manufacturers and Casting Companies
GIS (Geographic Information System) Companies
Material Quality Control Test Centers
Infrastructure Asset Management Companies
Pipe Manufacturers and Importer Companies
Pump Manufacturers and Importer Companies
Valve Manufacturers and Importer Companies
Horizontal Drilling Service Companies
Horizontal Drill Machinery Manufacturers and Distributors
Horizontal Drill Spare Part Manufacturers
Bentonite Manufacturers
Pipe Jacking Service Companies
Pipe Jacking Machinery Manufacturers and Distributors
Boring Pipe Manufacturers
Microtunnel Service Companies
Microtunnel Machinery Manufacturers and Distributors
Shaft Digging Service Companies
Pipe Bursting Service Companies
Pipe Ramming Service Companies
Pipe Boring Service Companies
Inner Pipe Coating Renewal Service Companies
CIPP Service Companies
CIPP Pad Manufacturer Companies
CIPP Resin Manufacturer Companies
Canal and Pipe Rehabilitation Robots
Canal and Pipe Imaging Equipment
Canal and Pipe Cleaning Equipment
Companies Preventing Water Loss and Leakage
Ground Penetrating Radar System/ Equipment Service Companies
Ground Penetrating Radar System/ Equipment Manufacturers