NOAA Marine Debris Program - 2016 meeting of the GCFI - Grand Cayman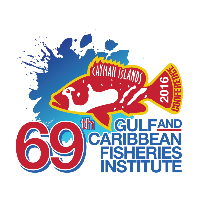 Dear Water Guardian Experts,
I would like to informed you that the NOAA Marine Debris Program (MDP) is sponsoring a marine debris session during the 2016 meeting of the Gulf and Caribbean Fisheries Institute (GCFI) in the Cayman Islands: Identifying, Understanding, and Reducing Marine Debris in the Gulf and Caribbean
GCFI offers the possibility to present and publish regional marine debris research or management information at this conference (scheduled during 7 November 2016 - 11 November 2016).
A bstract deadline is August 15, 2016.
Marine debris is a worldwide issue affecting marine fisheries, ecosystems, endangered species, human health, and tourism. The Gulf of Mexico and Caribbean Region includes a mix of small to large and rural to industrialized communities that are all detrimentally affected by marine debris. Yet, there is little regional and even less local recognition of the sources of marine debris, let alone on the impact of marine debris on the environment and cost to communities. The goal of the session is to bring the science of marine debris to the region's marine resource managers and policy makers. The Gulf and Caribbean Fisheries Institute (GCFI) conference is an ideal venue to bring scientist, resource managers, and policy makers together to identify and address marine debris issues.
The NOAA Marine Debris Division (MDD) serves as the United States Federal government lead for addressing marine debris issues. The MDD supports regional coordination efforts in the both the Gulf of Mexico (http://marinedebris.noaa.gov/gulf-mexico) and the U.S Caribbean (http://marinedebris.noaa.gov/caribbean) including a number of debris removal and prevention projects. These efforts support GCFI's role as the Caribbean Regional Node of the United Nations Environment Programme, Global Partnership on Marine Litter (GPML overview).
The intent of the GPML is to foster international partnerships and support policy dialogues and other activities to promote awareness and enhance capacity building to reduce marine debris. All three entities (NOAA/MDD, GCFI, GPML) maintain similar missions: to reduce levels of land- and ocean-based marine debris as well as to reduce impacts of accumulated marine debris on shorelines and aquatic habitats. This session will benefit participants from government agencies, academia, and NGOs by providing a mechanism for regional information exchange on this globally pervasive problem. The session will also help foster enhanced partnerships between NOAA, GCFI, and GPML.
For information about the marine debris session and publication, please contact Amy V. Uhrin or Tom Matthews.
Kind regards