OIL AND GAS Automation & Digitalization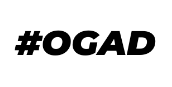 OIL AND GAS Automation & Digitalization Conference 2021
22 - 24 September 2021 | 100% Virtual Event
Exploring The Future Of Digital Transformation.
Connect with 350+ industry and technology leaders to discuss the future of Digital Transformation.
With an intense 3-days agenda, the conference seeks to expand in-depth discussions, techniques and applied knowledge along with technological challenges of oil & gas digitalization. You will gain insights from the best in the industry and make lifelong friends.
Moving forward with the success of the inaugural conference, the Oil and Gas Automation and Digitalization – 2021 will hold a promising meeting place for the industry, through its interactive sessions, highlighting the latest Digital Developments in the oil and gas.