One Planet Summit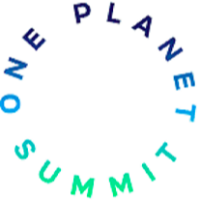 One Planet Summit
Let's invest in Ocean sustainability !
On 12 December 2017, two years to the day since the historic Paris Agreement, Emmanuel Macron, President of the French Republic, Jim Yong Kim, President of the World Bank Group and Antonio Guterres, Secretary-General of the United Nations, will gather international leaders and committed citizens, in Paris.
The objective is to exchange on how public and private finance can innovate to support and accelerate our common efforts to fight climate change: a unique opportunity to highlight the need for concrete ocean-based solutions and the implementation of blue finance .
Source: Ocean & Climate Platform: Press release - One Planet Summit: Let's invest in ocean sustainability