Our Future Water Berlin Event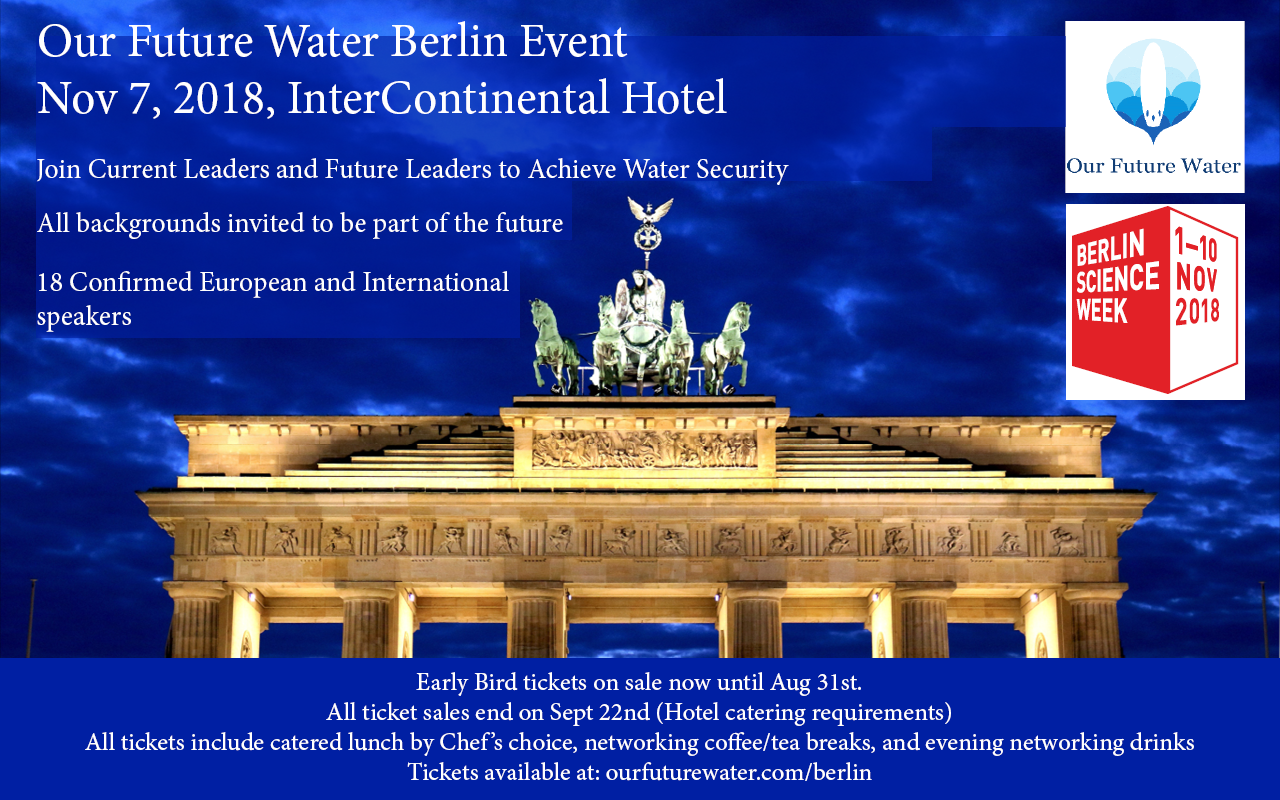 Our Future Water Berlin Event
November 7, 2018, at the InterContinental Hotel Berlin.
The event is Our Future Water's first global event that invites all current leaders and future leaders to attend to achieve water security for today's and future generations.
The event invites everyone of all backgrounds to hear from current leaders and future leaders on how to achieve water security.
The event, moderated by Karin Helmstaedt, TV host and presenter on Germany's international broadcaster Deutsche Welle, has an array of 18 confirmed interdisciplinary speakers, from Europe and around the world, ranging from the Global Water Partnership to IBM, to the Chief Resilience Officer for Milan, all addressing how we can achieve water security.