Pathway to Resilience - Digital Strategies to Safeguard Utilities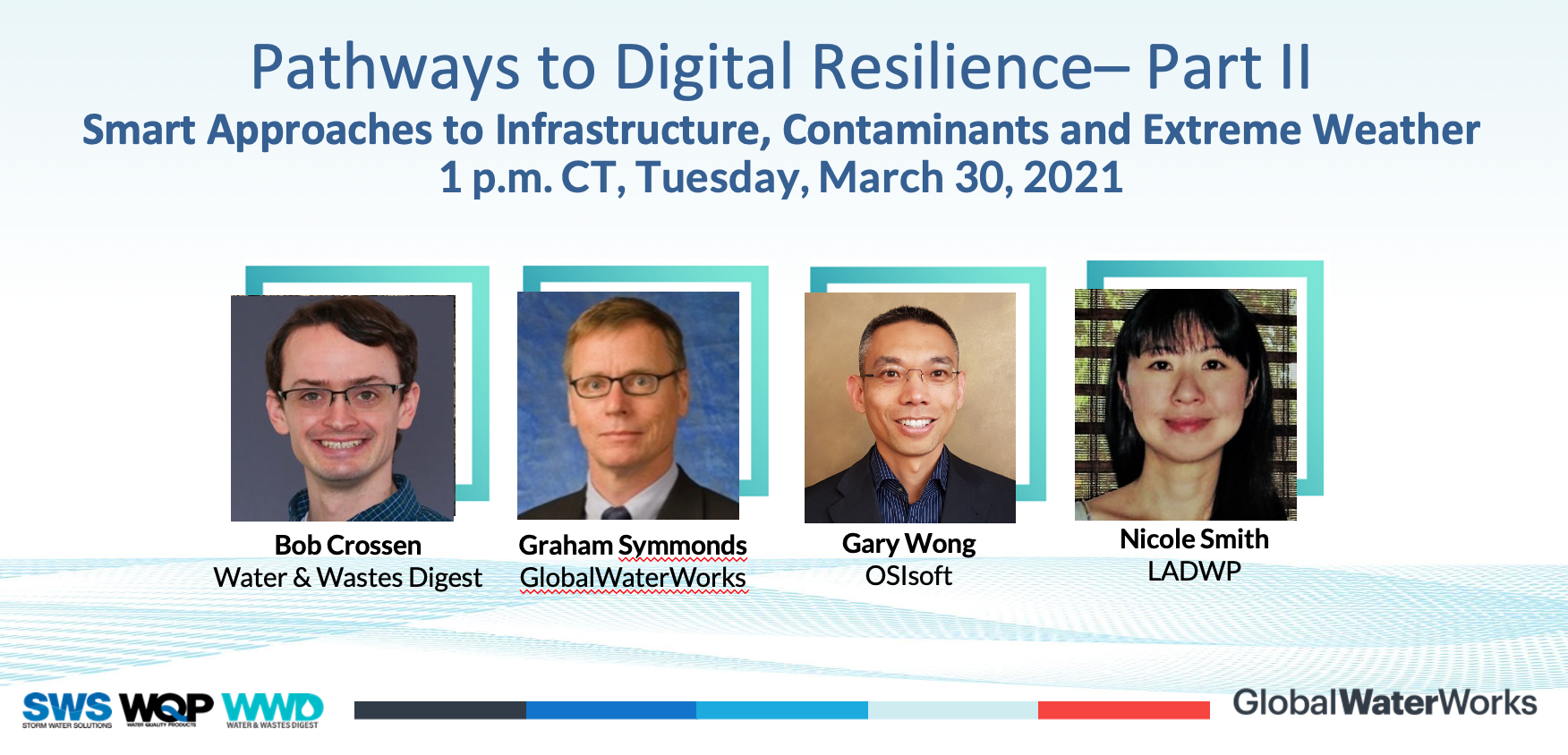 Engineered systems today are exposed to new risks and challenges to resilience, from urbanization to aging infrastructure to water scarcity. A fundamental shift is under way to ensure we get more out of our installed infrastructure, and our operations, by moving data and better understanding real-time conditions.
Using real-word examples from the City of Los Angeles Department of Water and Power (LADWP) and other utilities, a panel of experts will discuss how smart water approaches are generating actionable insights, safeguarding public health, easing compliance and increasing water efficiency. LADWP's journey to a Water Information Network (WIN), as well as other utility examples, will demonstrate how you can also place your utility on the path to resilience.
Learning Objectives:
Learn how LADWP, through the democratization of data and analytics, has increased the use of data across the utility estate, and increased its situational awareness, addressing:
Compliance response and reporting
Reaction to natural disasters
Asset condition monitoring and management, and
Sustainability and efficiency of water supply
Join your peers in a unique educational event, presented by the SGC Water Group, comprised of Storm Water Solutions (SWS), Water & Wastes Digest (WWD), Industrial Water & Wastes Digest (iWWD), and Water Quality Products (WQP), in partnership with GlobalWaterWorks. Viewers will earn one Professional Development Hour (PDH) credit.

About Global Water Works:

GlobalWaterWorks is an online community dedicated to advancing the adoption of smart and efficient technologies to help water work for the planet, people and prosperity. Our Mission is to connect business with proven solutions to maximize preservation of water resources and minimize water-related risks of business disruption. Our Vision is to see business and industry take a leadership role in alleviating the global water crisis. Through its integrated digital platform and educational programs, GlobalWaterWorks illuminates the experts, organizations and technologies working to address today's water challenges. All are invited to join the FREE GlobalWaterWorks online community. Members may also subscribe to focused discussion forums, spanning Atmospheric Water, Digital Transformation, Corporate Sustainability, Women in Water and Next Generation opportunities. GlobalWaterWorks.... Connecting drops of interest for waves of impact!

Sponsors: