Pipeline H2O Demo Day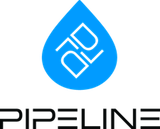 Pipeline's mission is to identify and commercialize the world's leading water-based startup technologies. We leverage the country's premier public-private water innovation cluster to provide customers, mentors, and support. Pipeline's unique go-to-market platform allows startups to pilot locally and deploy globally.
Come meet and hear from the water-tech startups that have been grinding through the program's inaugural class since February.
Doors open at 5:30, program begins at 6:00.
Pitches at 6:30 followed by light snacks, drinks, and networking until 8:00.
Be there if you love water!
For more information on Pipeline H2O go to www.pipelineh2o.org.
For class prospectus click here.
This event is brought to you by The Hamilton Mill, Pipeline H2O, Cintrifuse, #startupcincy, and Village Capital.