Produced Water Handling & Management Masterclass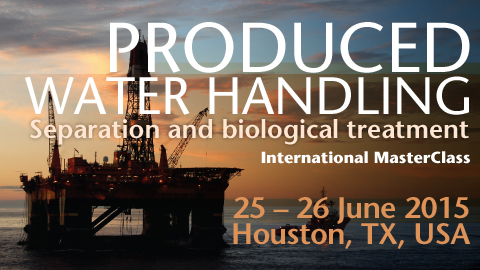 Produced water can be a resource or a waste, both requiring water treatment. Its quality varies from site to site, but has some common compositional issues and treatment challenges. Holistic water management and resource recovery issues are changing the mode of thinking with respect to produced water management. Learn about regulatory issues related to best environmental practice, tolerable limits of the recipient, national requirements and the requirements for re-use.
Key Topics
*Produced water compositionand flow rates
*Which factors affect the quality
*PW Composition changes over field life - mature field issues
*PWRI challenges
*Enhanced Oil Recovery
*Understanding environmental impact
*Regulations - Europe - US - Onshore & offshore
*PBAT (Best Available Technology), BEP (Best Environmental Practice)
*Produced water treatment for overboard discharge & for reinjection
*Key parameters
*Injection water & PW mixing
*Reservoir souring & Souring mitigation
*Trouble shooting and investigations
*Case Studies
*Workshop
Your Prominent Trainer:
Dr Eilen Arctander Vik
Aquateam COWI AS
Managing Director

Managing director at Aquateam. Established Aquateam together with three colleagues from the Norwegian Institute for Water Research (NIVA) in 1984. Eight years experience from R&D in NIVA, including 2 years as Research Manager for NIVA's drinking water research. Vik has been project manager for numerous international R&D initiatives and is presently project manager for a major Enhanced Oil Recovery Joint Industry Project.
For further information about the event, cost and registration please contact Lawrence Smithson via lawrence.smithson@americanleaders.com or call +1 312 582 4273.