Pumper & Cleaner Environmental Expo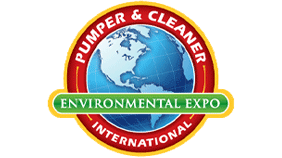 The 2014 Pumper & Cleaner Environmental Expo International will be held Feb. 24-27 at the Indianapolis Convention Center. Attended by over 4,000 septic , sewer and drain businesses each year, the Pumper & Cleaner Expo shows off the latest products and technologies in the environmental service industry as well as providing educational seminars taught by highly skilled professionals.
A small registration fee grants access to over 500 exhibits, spanning more than 500,000 square feet of the convention center, displaying everything from septic system components and trailers to portable sanitation units and industrial sewer equipment.
The largest annual trade show of its kind, the Pumper & Cleaner Expo has grown significantly over the last several years, attracting some 12,000 environmental service professionals from 45 countries to discuss onsite installation, portable sanitation, sewer cleaning, utility location, and much more. The Trade Show News Network has ranked this three-day event among the top 250 trade shows in the United States, falling solidly in the number 81 position. The event also ranks in Trade Show Executive Magazine's Gold 100.