Saudi Water 2.0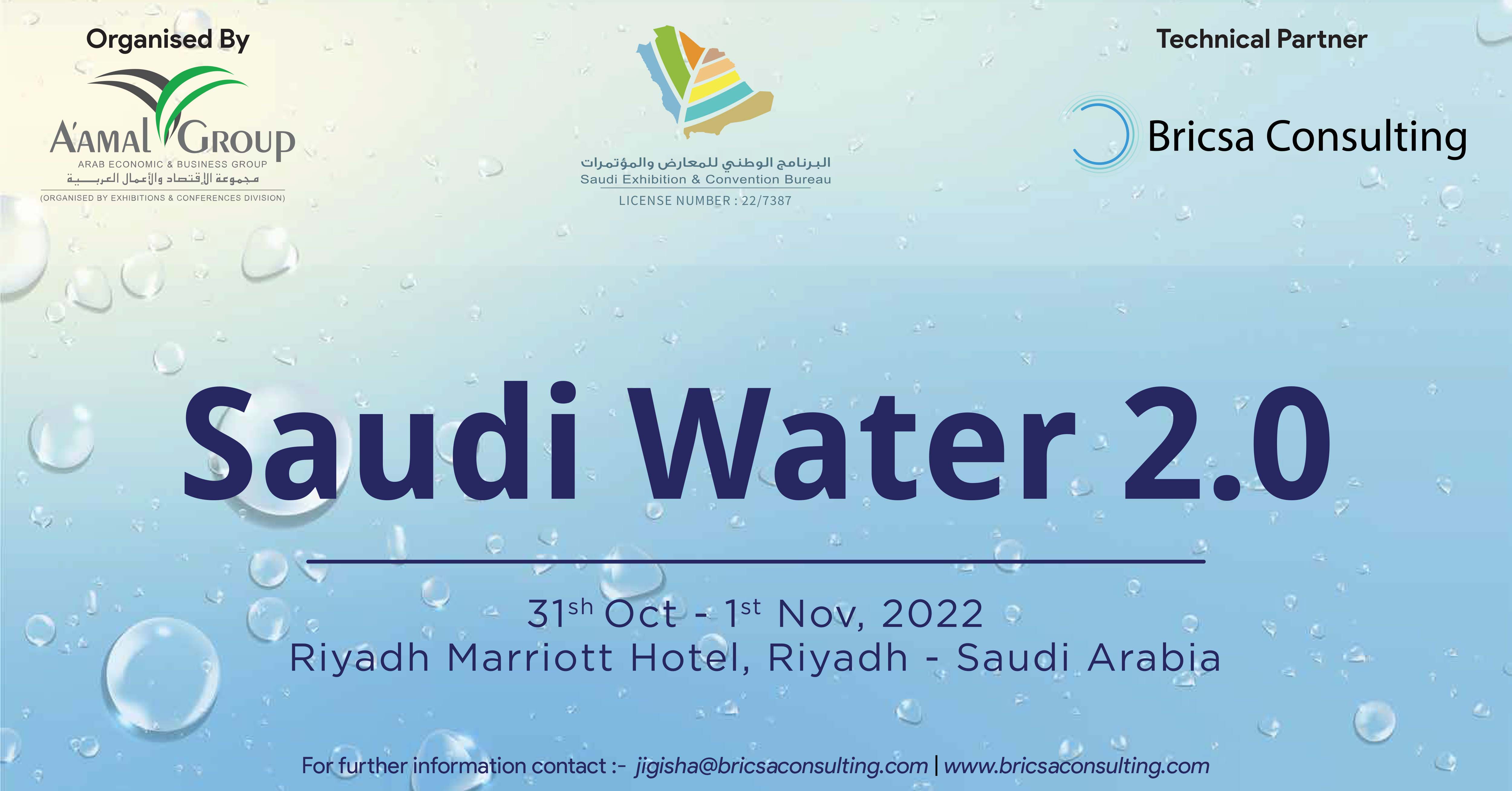 Kingdom of Saudi Arabia is the world leader in desalinated water production with 16.5% of world production. Thus, keeping the ongoing and future developments in Water sector in mind, Bricsa Consulting is organising the 2nd Edition of Water Tech Saudi Arabia, known as Saudi Water 2.0 , a two-day event scheduled for 31st October – 1st November, 2022 at the Marriott Hotel in Riyadh, Saudi Arabia .
The focus of the conference is sustainable water management, desalination, sewage treatment plant, various emerging water treatment technologies, privatizing of the sector as well as initiatives for tackling the current challenges in the water sector of The Middle East Region.
KSA is currently adopting next generation policy, procedural and regulatory initiatives needed to attract investments in the Water as well as Desalination sector. Initiatives are taken by the Kingdom of Saudi Arabia to produce clean water and ensure general sanitation with the intention to secure Saudi Arabia's position as the world's largest water desalination market.
Highlights of the Conference -
In depth assessment of current infrastructure and needful reforms under Vision 2030
Building water transmission system worth $400 million to support overstretched water infrastructure
Addressing main issues and challenges in Water Infrastructure in KSA
Sustainable Water Management and modernising existing infrastructure
Privatization and Expansion of Water Sector in KSA
Utilization of new technologies in the study of arid environments & their natural resources
Sanitation and Water infrastructure up-gradation projects and funding – PPP initiatives
Emerging Water Treatment Technologies (Seawater Desalination, Wastewater Treatment, Mine Water Treatment)
If you are interested in further information regarding the speakers, partners and participants, visit Saudi Water 2.0 .
For registration, respond with your details to marketing@bricsaconsulting.com with your interest and we shall get in touch.