Saudi Water Conference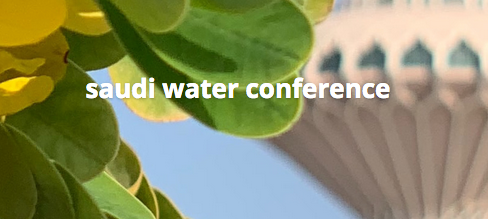 SAUDI WATER 2021 CONFERENCE - HOW DO WE SAVE THE FUTURE OF WATER?
The Kingdom Saudi Arabia (KSA) has relied on desalinated water since the 1950s, and has since emerged as a world leading producer of desalinated water, with 7.6 million m3 produced daily – accounting for 22% of global production. As of 2019, 60% of water comes from desalination, with the remainder sourced from non-renewable groundwater, reclaimed wastewater and surface water. With a growth of 7-8% annually, the country will need new technology to provide for this future demand. The Kingdom has committed to a number of measures to reduce consumption by increasing efficiency, reusing waste-water and eliminating unsustainable water practices. Treated and repurposed wastewater is a vital source, and the nation has set a goal to achieve 100% reuse of treated urban wastewater by 2025.
This conference will feature UK technology pitch sessions and the opportunity to share ideas, technologies and best practice across the water industry, particularly in light of this new shift towards sustainable and circular water usage.
Saudi Arabia demands and challenges include: • Solutions to support implementation, operation and maintenance of water infrastructure, water and wastewater treatment plants, and networks • Large-scale sustainable water solutions, such as air-to-water technology • Loss reduction solutions during water production processes • High efficiency reverse osmosis technologies • NEOM smart city plans to create a completely automated water network, seeking R&D technologies for water collection and utilization to irrigate saline-resistant crops and green belts • Leak detection and water conservation technologies • Water and waste-water reuse technologies • Water transmission and storage system technologies – seeking $16 billion of private sector investment
Who will you meet? The conference is proud to feature key stakeholders with the power to make decisions about the nations' water future as well as UK technologies to address Saudi water challenges. This year, the Saudi Conference will be held virtually to open up attendance to international contacts.