Securing Water For Food: A Grand Challenge For Development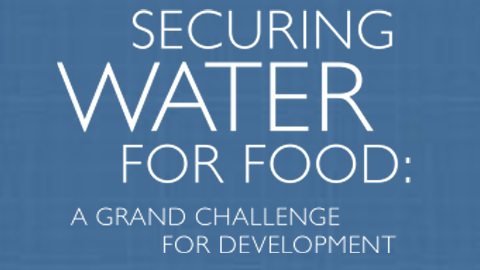 What is Securing Water for Food? Securing Water for Food

is a $25 million challenge to identify and accelerate science and technology innovations and market-driven approaches that improve water availability and efficiency along the agricultural value chain. The Challenge seeks innovations that address the following three focus areas:
Water Efficiency and Reusing Wastewater improvements thathave the potential to significantly extend the productivity of limited water resources along the agricultural value chain.
Effective Water Capture and Storage systems that extend temporal availability of water supply in regions where precipitation is seasonal and build resiliency to drought and floods.
Salinity of water supply is a major threat to food production . With more than 30 percent of the world's population living in coastal areas and drawing food supply from fertile deltas, urgent solutions are required to reduce the impacts of salinity on aquifer quality and food production.