SFWMD DBHYDRO Enviromental Database Training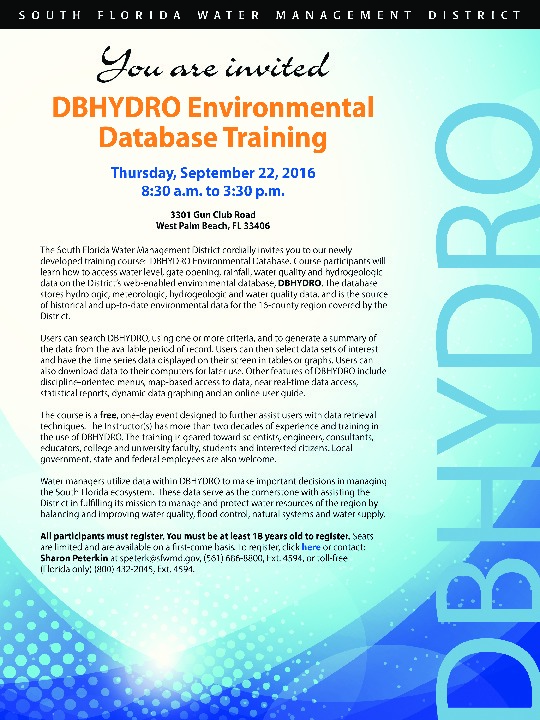 Please join the South Florida Water Management District for DBHYDRO Environmental Database training.
The event will be held on Thursday, September 22, 2016 from 8:30 a.m. to 3:30 p.m. Registration is free and open to the public. Please visit www.sfwmd.gov/dbhydro for additional information.
All are welcome!
South Florida Water Management District
3301 Gun Club Road West Palm Beach, FL 33406
(561) 686-8800