SibAqua - 2013 International Exhibition and Forum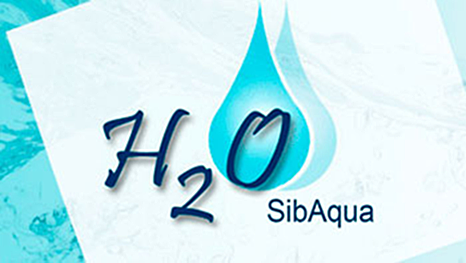 SibAquais unique specialized exhibition behind the Urals that covers all aspects of water andwastewater industries development.
The main aim of SibAqua exhibitionis demonstration of modern technologies in fields of waterpurification, water and wastewater treatment, water resources, projecting and construction of hydrotechnicalinstallations, water ecology.
SibAquais both international exhibition and business forum. This combination makes SibAqua anexcellent marketing platform for water and wastewater business development, introducing new technologies,methods and products of water market, it gives specialists a great possibility to hold a constructive dialogueand share experience.
The exhibition will be supported by Russian Association for Water supply and Water Disposal, theGovernment of Novosibirsk region (the Ministry of Construction and Housing Complex of the Novosibirskregion, the Ministry of Economic Development of the Novosibirsk region), Gorvodokanal Municipal UnitaryEnterprise, Novosibirsk.
The visitors of SibAqua exhibition and forum are heads and leading experts of Vodocanals(Waterworks), representatives of ministries and departments of Siberian region, communal services,enterprises and organizations, that develop and produce systems of water and wastewater treatment, waterpurification, representatives of scientific and research spheres and other industrial enterprises and institutionsof Siberian region.