Small Water and Wastewater Systems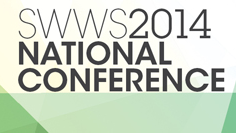 Decentralised Water and Wastewater Systems: Advances in Technology and Recycling
AWA's Small Water and Wastewater Systems Specialist Network invites you to submit an abstract for their National Conference, to be held in Newcastle, NSW on 13-15 August 2014.

The number and diversity of small water and wastewater systems is on the rise in Australia. Today decentralised water systems are re-emerging as long term solutions to water scarcity and the constraints of the centralised approach.

The themes of the conference focus on public health , environmental and economic sustainability , stakeholder engagement , water recycling and technological innovation . Keynote presentations will examine national and international perspectives on decentralised water and wastewater systems.