Smart Grids Smart Meters Summit 2015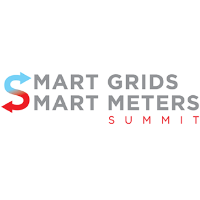 5th Smart Grids & Smart Meters Summit is the region's only event dedicated to smart grid and meter solutions and products. Co-located with Sustainable Utilities Middle East Expo (SUME) for Water Management and Power Generation solutions, the Summit is held between 28-29 October 2015 at the Madinat Jumeirah 'Arena', Dubai, UAE.
Fully supported & opened by the UAE Minister of Energy, the event attracts hundreds of top government decision makers involved in Smart Grid & Metering Projects, Clean Power Generation and Water Management projects from the likes of DEWA, SEWA, ADWEA and FEWA. This well established event now in its 5th year, we guarantee you will meet the key decision makers involved in major utility infrastructure projects not only in the UAE but Saudi Arabia, Qatar, Bahrain, Oman, Kuwait, Lebanon and Egypt as well. Smart Grids & Smart Meters Summit & SUME Expo plays an important part in strengthening the UAE's position as 'the' business hub for all energy and water related products and services.