Smart Water Summit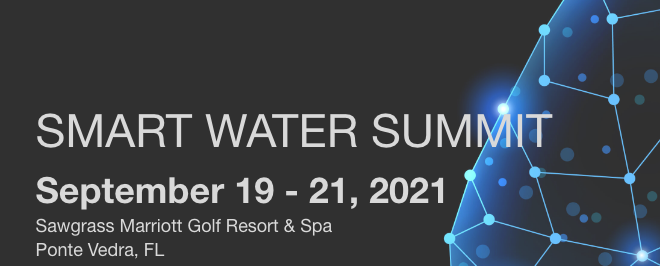 Our two World Class Utility Summits represent a proven, productive approach to Industry Events. We are in our 10th year of hosting/ producing Utility Summits. The Smart Utility Summit (SUS), in its third season, is the combination of our previous Municipal Smart Grid Summit (MSGS) and Rural Smart Grid Summit (RSGS). Produced specifically for Public Power, Rural Cooperative and Investor Owned Utilities, these Summits have been bringing together Utilities Executives since 2010. Now entering its seventh season, the Smart Water Summit (SWS) is focused on Water Utilities. These unique Summits offer a highly interactive, intimate format for Utility and Building Industry Executives seeking the latest Industry research, regulatory news, standards, and cutting-edge technology.
The Smart Water Summit is a quality, hands-on experience where high level Utility Executives interact with Industry Leading Vendors, analysts and federal agencies. Summit Attendees are able to stay current with the latest advances in technology by participating in Vendor Boardroom Presentations, The Summit Solution Showcase, and Executive Premier Presentations.
Formerly produced by Agora Communications Marketing & Expo (ACME) for 7 years, the Smart Water Summit was acquired by Endeavor Business Media and joins publications & events such as Flow Control Magazine, Processing Magazine, Water Technology Magazine, WaterWorld Magazine, StormCon Conference, Stormwater Magazine, Municipal Water Summit and more.
SWS collaborates with Industry Leading Vendors, associations and research firms to create successful Summits. Our staff is comprised of Senior-Level Professionals who bring a combined 50+ years of experience to each Summit, focusing on Industry trends and needs not addressed at traditional trade shows or Industry Events.
Past Summit Attendees and Vendors attest to the high bar SWS has set for those in the Smart Water Industry.