Social Media in the Utilities Sector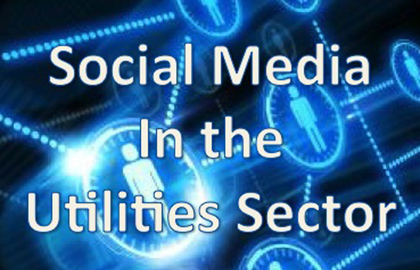 The SMi Group are pleased to present their 2nd Annual Conference on Social Media in Utilities scheduled for 15th-16th April 2013, Central London.
Social media use in utilities is now well established in the US and has really started to take off in the UK and Europe in the last year. It is no secret that the utilities industry is suffering from a lack of customer confidence and social media is a proven way of mending this broken relationship. Recently there have been significant developments in social media in utilities for both in-house communications such as recruitment and more customer-facing practices such as crisis management. Not only have there been technological advances in social measurements and social media on your mobile but also in measuring the efficacy of your social media with a real emphasis on targeted research and social listening. Utilities companies are starting to realise the benefits an effective social media campaign can bring them and this conferencewillguide you on how to really make the most of this.
This conference will be looking in particular at the developments in social media in the utilities sector in the last 6 months both within in-house use and in outward-facing strategies, researching your users and establishing the right social media strategy to impact them, the latest advances in social media technology and the political side of social media use. With in depth case studies, insights from industry experts and updates on the issues that matter, this conference is a must attend for anyone involved in this field.