Sustainable Coastlines Hawaii Press Conference - Facebook Live 10amHDT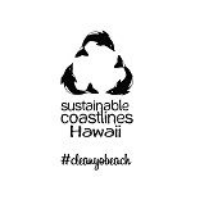 Sustainable Coastlines Hawai'i Kicks Off Campaign to Bring Water Wheel Trash Interceptor to Ala Wai Canal
© Mr Trash Wheel, http://baltimorewaterfront.com/healthy-harbor/water-wheel/
Kahi Pacarro and his team from Sustainable Coastlines Hawai'i invite the community to attend a campaign kickoff thanks to a Facebook Live in July 6th at 10:00 am.
"The goal is to bring a Mr Trash Wheel interceptor to the chronically polluted Ala Wai Canal. This innovative technology would help prevent trash runoff into the South Shore and would drastically improve the quality of the surrounding environment. Discussions with the City and County of Honolulu began about one year ago, and we have also begun discussion with the State of Hawaii via the Department of Land and Natural Resources." says the Sustainable Coastlines Hawai'i Team
This campaign is represented by Sustainable Coastlines Hawai'i with Surfrider Foundation and 808Cleanups.
It will be great that their incredible efforts will be paid partly by implementing this water wheel trash interceptor solution to help stop plastic waste before it ends up in our oceans.
With Aloha!