Sustainable Water Resources Roundtable in Florida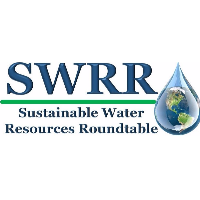 The Sustainable Water Resources Roundtable (SWRR) is a Federal advisory committee that is a subgroup of the Advisory Committee for Water Information (ACWI) created by the Federal Advisory Committee Act of 1972. SWRR meets in Washington DC at least once a year and goes to other locations in the US at least once a year. For more information about SWRR visit the linked site or click here for a SWRR brochure. For this meeting, Florida Earth Foundation hosts SWRR in Southwest Florida at Florida Gulf Coast University and uses Babcock Ranch, America's newest "City of Tomorrow" as a case study of innovation and inspiration for water-related solutions to environmental and development problems.
Draft AGENDA
Wednesday, December 14
8:30 AM Registration and Coffee
9:00 AM Welcome Remarks: Florida Gulf Coast University, Florida Earth
9:10 AM Welcome Remarks: David Berry, Executive Director, SWRR
9:20 AM Sustainable Water Resources Roundtable Activities & History: John Wells and Robert Wilkinson.
9:30 AM Brief Round of Self Introductions
9: 50 AM Keynote (via video): Agriculture and the City – Solutions to Competition for Water Resources, Adam Putnam, Florida Commissioner of Agriculture
10:15 AM Break
10:30 AM Babcock Ranch Orientation - Speakers from Kitson & Partners, Florida Power & Light, etc.
12:00 - 12:30 PM Drive to Ranch
12:30 PM Lunch at the Ranch
1:30 PM Tour of the Ranch
6:00 PM Reception at Holiday Inn Airport. Address below.
Thursday, December 15
Day Two takes the Babcock Ranch Case Study and explores ways to share, accelerate and implement sustainability and resilience in water resources solutions nationally and beyond
8:30 AM Registration, Coffee and Networking
9:00 AM Welcome and Plan of the Day - Ernie Cox, President, Family Lands Remembered LLC
9:15 AM Keynote setting the tone for the day: Visioning the Future – Michael E. Sullivan, Global Cognitve Solutions Leader, Water and Environmental Management at IBM and Jeff Fulgham – Senior VP and CMO of Solenis
10:00 a.m. Panel on State of the Art Water Technologies and Methods - Moderator, Robert Wilkinson, UC Santa Barbara,
Research opportunities - Julie Minton, Director of Research, Water Evironment Research Foundation
Those Amazing Satellites - Cathy Johnson, Catapult Satellite Applications
Water Innovation from California - Marianna Grossman, Minerva Silicon Valley
11:00 AM Break
11:15 AM Water resources opportunities from Federal perspective - Moderator, Sandy Wiggins, Principle, Consilience LLP
USGS - TBA
EPA -Jeff Lape, Deputy Director, EPA Office of Science & Technology,
NIST - Stephanie Hooker, Chief, Chemical Analysis & Materials
USACE - TBA,
US Bureau of Reclamation - Yuliana Porros-Mendoza, Advanced Water Treatment Coordinator
12:15 PM Lunch and Speaker - Will Sarni, Global Director for Water Strategy, Deloitte
1:30 PM Breakouts on Water Innovation with leaders. 45 minute sessions with everyone picking three and rotating.
The Water-Energy Nexus - Mike Sole, VP, State Government Relations, Florida Power & Light (Invited)
Business and Environment - Dan Vermeer, Director, Duke University's Center for Energy, Development & the Global Environment (EDGE)
Public-private solutions - Denver Stutler, President, Polston Technologies and fomer Chief of Staff for Governor Jeb Bush
Engaging Academia - Tom Frazer, Interim Director, The Water Institute at University of Florida
The State of the State in Water - Frank Bernardino, President, Anfield Consulting
Sustainability or Prosperity? - Richard Berman, Interim Dean, USF's Patel College for Global Sustainability
4:00 PM Breakout session reports and follow-up assignments
This conference is open to the public and is free. However, we would encourage you to help with the expenses of this meeting by making a donation.
To download the SWRR2016 Florida Brochure click here.