TechXchange & Innovation Pavillion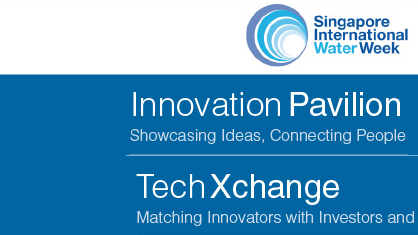 The Singapore TechXchange is a one-day conference focused on water technology innovation and commercialisation . Taking place on June 1, the first day of Singapore International Water Week, it is a great opportunity to meet the most senior delegates in an intimate networking environment, hear from the most innovative operators in the water industry, get up to date with the latest ideas and trends, and identify potential business partners, who you can then visit at the Water Expo later in the week.
The Innovation Pavilion is exclusively for early and mid-stage technology companies, and will form a hub within the Water Expo where visitors can find the most cutting edge technologies from around the world. It takes place from 2 - 4 June.

Last year's Water Expo attracted 20,000 visitors from more than 100 countries. The Innovation Pavilion will provide a focal point within this large Expo where investors and strategic partners can connect with small water-tech companies.