The 6th IWA Regional Conference on Membrane Technology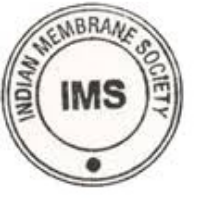 Over the past few decades tremendous achievements have been made in the field of membrane technology for water and wastewater treatment. Currently, membranes are opening up a new era for wastewater treatment and water reuse, become the most economical technology to desalinate brackish and seawater, and are an important technology that can provide "absolute" barrier to protect public health when treating water for drinking quality. With a huge coast line the market for membrane technology in India has become one of the most active countries in scientific research and industrial application in this field.
As membrane technologies are relatively new processes, the exchange of information and cross-collaboration between experts, scientists and practitioners are fundamental necessity to develop membrane processes, advance membrane treatment and widely spread knowledge on how to benefit people in all parts of the world by having access to basic as well as in-depth expert knowledge and global experience.
Following Moscow (2008), Istanbul (2010), Buenos Aries (2012), Ho Chi Minh City (2014) and Kunming City (2016), Vadodara will be the meeting point for the 6th IWA Regional Conference on Membrane Technology in 2018.
We cordially invite you to Vadodara to participate in this Conference as this event will once again provide a platform for participants to present results of the latest research, share industrial experiences, exchange opinions and to expand horizons in the development of membrane technologies. It will also facilitate strengthening close professional linkages among membranologists and water professionals.
For more details contact membrane2010@gmail.com.