The Jargon Busters - Breaking the anti-hype to make water more sexy.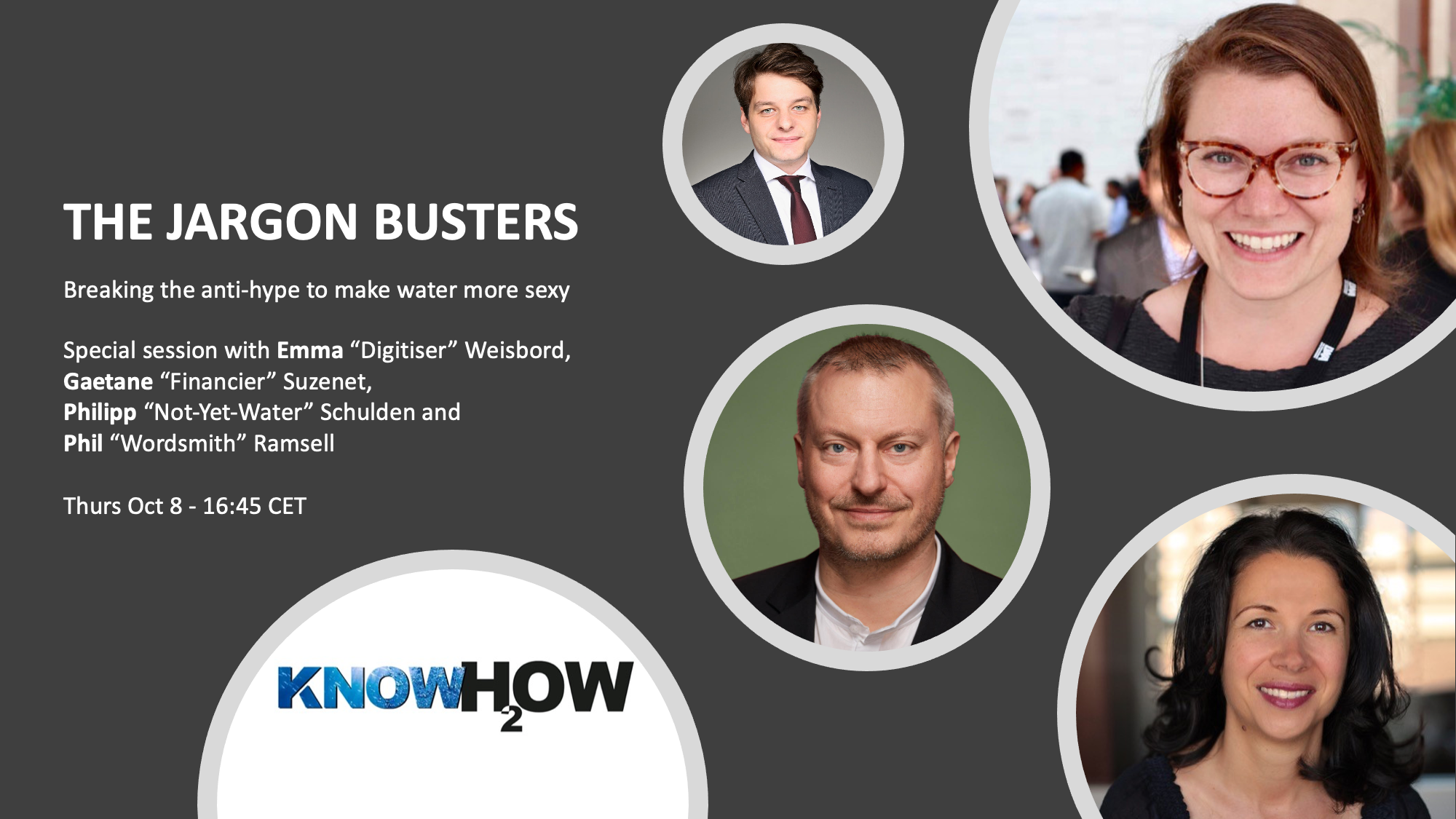 Oct 8, 16:45 CET: https://bit.ly/2RKuJCJ



Water is full to the brim with acronyms, abbreviations and unnecessary jargon. It's just not cool to "outsiders". We come across as being special, aloof and just a little over nerdy. Should / how should we change our language to engage better with other parts of society and attract much-needed talent?

We'd like your input, so join us for a special interactive session where we'll together be playing with words and busting through the jargon. With young water leader Emma Weisbord, investor-matchmaker Gaetane Suzenet and special guests from outside water, Philipp Schulden, blockchain expert and Phil Ramsell, master of words.