The Second International Conference on Water and Energy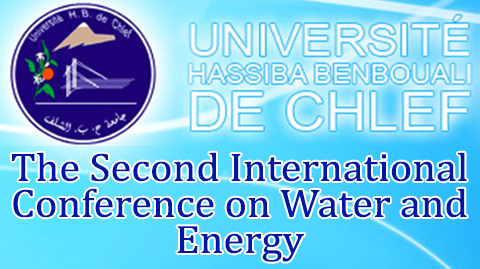 TheSecond International Conference on Water and energy (ICWE"13)will be held at the University Hassiba Ben Bouali of Chlef, Algeria on16 - 17 December 2013.The theme for this year's conference is :Membrane based Wastewater Treatment and Reuse
Objectives
To highlight advances and new findings in membrane science and technology and their impact on technology development,
To foster international collaborations and joint projects,
To provide a platform for researchers, engineers, academicians to present and discuss their research results,
To provide opportunities for the new researchers to exchange new ideas and application experiences face to face with eminent searchers and to find potential partners for future collaboration,
To promote and facilitate the growth of scientific and technical development in the field of membrane technology development in Algerian universities.
Topics
Membrane Technology for Water & Wastewater Treatment,
Membrane Technology for Environmental Applications,
Bio-membrane and Biotechnology,
Membrane Technology for Gas and Vapour Separation,
Advanced Materials for Membrane Fabrication.
Young water researchers are particularly welcome to participate in the conference by presenting posters.