The Water Show Africa 2016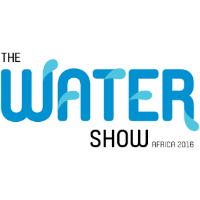 Water utilities, operators and their partners are under huge pressure to protect Africa's scarcest and most precious resource. They must find ways to effectively and efficiently manage the continent's water resources. And this means that they need to identify, evaluate and invest in the most appropriate technologies to help them achieve their objectives.
The Water Show Africa is the leading marketplace and ideas exchange for African water utilities, operators, water boards & authorities, large end users and governments hungry for innovative solutions.
It focuses on everything that the buyer market needs to know:
| How to plan around water scarcity |
| How to ensure water quality |
| How to combat water leakage and correctly monitor assets |
| How to use big data to manage water supply |
| How to attract investment for water projects |
| How to ensure rural water supply |
OUR MISSION
Our mission is to be Africa's largest and preferred exhibition.
How?
| By delivering an exceptional experience |
| By providing a platform to attract the right buyers |
| Supply our exhibitors with the right platform to showcase their solutions |
This is a platform for thought leaders and disruptors to showcase their solutions to Africa's water and energy buyer community.
The show presents a lucrative opportunity for the continent's foremost solution providers to meet new customers. And to grow their client base in Africa.
- See more at: http://www.terrapinn.com/exhibition/water-africa/networking.stm#sthash.Mr74OAtX.dpuf