The Year for Cooperation on Water Issues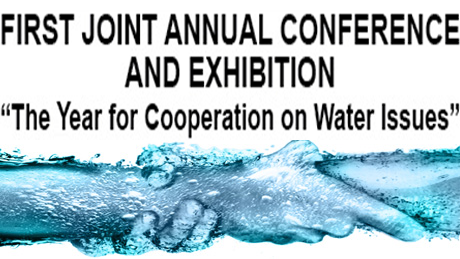 We, SHUKALB and SHUKOS invite you to join us at the First Joint Annual Conference and Exhibition of our two Associations that will be held in Prishtina, Kosova, in 6-7-8 November 2013. The Conference is dedicated to "Cooperation", which is especially needed in the water sector, not only for our two countries, but also for the whole Balkan region. Parallel to the Conference, the Organizing Committee has planned a large Exhibition area with participation from private sector companiesthat offer products, technologies and services to the water sector.
Today's challenges in the water sector require joint efforts. This Conference presents an excellent opportunity to network and share knowledge. Water professionals, policymakers and business people from the sector can gather and discuss issues of concern, exchange information, and share experiences in an effort to help the further development of the water supply and sewerage sector in the Balkan region.
Together, we cancontribute and be a part of further improvements in the water sector.
Together we can make success a reality.