Upland Hydrology in the UK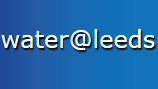 The natural resources of upland areas, which cover around 40% of the UK, are of huge significance in terms of water supply, carbon storage and the beautiful landscapes and wildlife that they support.
Water is central to all upland ecosystem processes. As we face critical changes related to climate change we must strive to maximise, share and act on our understanding of upland hydrology .
At this event we will share the latest practical and research findings relevant to the sustainable management of UK uplands. Our ultimate goal is that our knowledge of upland hydrology should be made accessible and useful to those developing policy and delivering on the ground.
The event is being jointly organised by water@leeds (the largest interdisciplinary centre for water research in the UK), the British Hydrological Society (the national society for the advancement of hydrology) and the Upland Hydrology Group.