Utility Week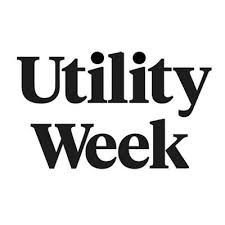 2020 was a year of immense upheaval in customer strategies in the utilities sector and beyond as the coronavirus pandemic tore up the rule book on engagement and contact channel trends caused an explosion in vulnerability for domestic and business customers alike.
As the dust begins to settle, customer service and experience leaders now need to stabilise their strategies. If flexibility and agility is now to be the norm in customer operations, they need to develop more sustainable and efficient approaches to nimble allocation of human and technological resources based on demand.
They must also capitalise on opportunities created by the pandemic to re-set their relationship with consumers based on a spike in consumer engagement with their energy and water usage. And of course, they need to maintain a keen and sensitive awareness of the long-run impacts of the pandemic on the vulnerability profile of their customers and be innovative in their handling of this.
At Utility Week's 2021 Customer Summit senior leaders from across the energy and water sectors will share their responses to these challenges and more. The event will create a unique forum for discussion and debate, with interactive sessions offering delegates the opportunity to build on the views and experiences shared in speaker keynotes and panels.
As customer leaders look to absorb lessons from the trials of 2020 to build more efficient and resilient ways of serving domestic and non-domestic customers in the years ahead, Utility Week's Customer Summit provides an unmissable opportunity to learn, validate plans and network with an unrivalled array of customer experience experts, including industry leaders, regulators, policy makers, consumer advocates and more.
Speakers
Deputy chief executive - Energy UK
Audrey Gallacher is the Deputy Chief Executive and Director of Policy with Energy UK, the main trade association for suppliers and generators. Audrey has an extensive background in the energy sector. Initially working with the regulator Ofgem as Head of read more
Chief executive and chief ombudsman - Ombudsman Services
Matthew Vickers joined Ombudsman Services in 2015, becoming the Chief Executive and Chief Ombudsman in late 2018. Ombudsman Services is a UK-wide, not-for-profit organisation which operates the sole ombudsman scheme in the energy sector, the Ofgem-approved Energy Ombudsman. Passionate about read more
CEO - Yorkshire Water
Liz joined the Kelda Group in November 2010 as Group Director of Finance and Regulation, later becoming the Group Director of Finance, Regulation and Markets. Liz joined the Group from Ernst & Young, where she held a number of senior read more
CEO - E.ON
Michael Lewis is CEO of E.ON UK plc. He has worked in the energy industry for almost twenty-five years in businesses operating across Europe and North America. He holds a degree in mechanical engineering, and an MSc in pollution and read more
Chief executive - MOSL
Sarah has vast experience of the water industry, having worked in a variety of roles across a number of technical, asset management and operational teams at Thames Water. Sarah was previously Managing Director of Water at Thames, before becoming Managing read more
Customer service director - SP Energy Networks
Guy Jefferson has worked within the SP Group for over 25 years and has gained a wealth of experience in a number of different roles in the UK including Asset & Maintenance Director, Operations Director and SP Distribution Director. As read more
CEO - Water UK
Christine McGourty joined Water UK as Chief Executive in December 2019. She has extensive experience in regulated industries nationally and internationally, previously leading the corporate affairs functions at Centrica, British Gas and Energy UK, as well as serving as a read more
Director of corporate affairs - Scottish Water
Brian was appointed director of corporate affairs in August 2016 with responsibility for leading on communications and engagement with external stakeholders on behalf of Scottish Water. Prior to that Brian was head of corporate affairs at Scottish and Southern read more
Chair - CCW
Rob was appointed as CCW Chair in June 2019 by Defra and Welsh Government. Rob has championed the interests of consumers as our Northern Chair for the past four years. Rob is Chair of the Independent Commission on Civil Aviation Noise read more
CEO - UKPN
Basil Scarsella is the Chief Executive Officer of UK Power Networks, owned by the Cheung Kong Group, which is the largest Distribution Network Operator in the UK, distributing electricity to over eight million homes and businesses across London, the South read more
CEO - ICS
Jo joined The Institute as its CEO in 2009. She has driven membership growth by 150 percent and established the UK Customer Satisfaction Index as the country's premier indicator of consumer satisfaction, providing organisations with an indicator of the return read more
Senior director corporate communications - Ofwat
Customer operations director - So Energy
Markel has 10+ years of operations experience in both big tech and startups. He started out in various roles at Google Dublin and London, working first in advertising operations and later in large-scale customer operations, where he built out global read more
Head of customer strategy and experience - Affinity Water
Katy leads the definition and delivery of Affinity Water's customer strategy. She is responsible for delivery of customer service transformation including customer insight & analytics, continuous improvement programme, customer billing & communication, resource planning, training and quality assurance. She is read more
Head of energy policy - Citizens Advice
Gillian Cooper is the head of energy policy at Citizens Advice. She has led the organisation's policy work as the statutory energy consumer advocate since November 2018. Gillian has been a consumer advocate in the energy sector for over 15 read more
Future technologies evangelist - Octopus Energy
As the Future Technologies Evangelist at Octopus Energy, Phil is instrumental in driving innovation in areas such as time-of-use tariffs, export tariffs, Smart Energy connected products & services and grant funded R&D projects. Previously, he ran his own Smart Home company which has read more
Director of customer experience - Yorkshire Water
Zoe Burns-Shore is director of customer experience at Yorkshire Water. She's been working in roles trying to make life better for customers and colleagues for over 15 years and was Head of Brand at First Direct for 5 years prior read more
Customer director - First Direct
Head of business excellence and transformation - Affinity Water