VII World Aqua Congress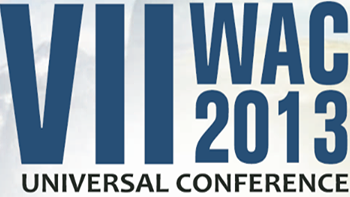 In the last century, in less than a blink of an eye from a geological time perspective, human beings have uncovered from the Earth crust what took billions of years and millions species to clean and detoxify. In the last 50 years the environmental movement has grown bigger, and there is now a general recognition that working towards sustainability can be a win / win situation, a big opportunity, and not, as many people see it, limiting or frustrating constraints which we have to place upon ourselves. There are many examples from businesses, NGOs, communities and other institutions showing possible paths forward and benefits of being proactive. But then, why is everyone not clearly engaged in taking action towards sustainability? Why is change so slow? One answer can be found in the fact that the building blocks of the universe i.e. five elements (Panch Tatwa- Earth, Water, Energy/ Fire, Air and Space) are being dealt separately, completely in isolation and against the very fundamental nature of these elements i.e. interdependence and interconnectedness.
Realizing the need to unify diverse efforts being put forward by various individuals and organizations, Aqua Foundation is organizing VII World Aqua Congress on the topic of "Balancing Five Elements Strategically towards sustainability".