Waste Management Forum Oman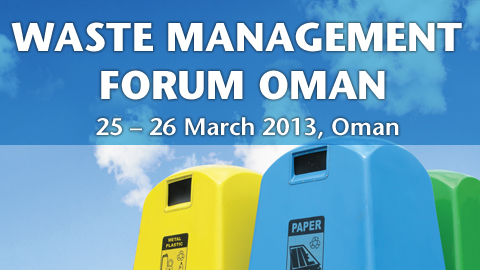 Waste management is a sector that has seen a vast increase in the recent times. Reports rate the GCC as one of the world's worst polluters. Oman has made significant progress towards waste management thanks to the stand taken by the Sultan of Oman. The government has established 16 modern landfills, 65 waste transfer stations and 5 treatment plants as its initial step towards meeting the global standards of waste management.
After a series of highly appreciated conferences pertaining to waste management in the Middle East, Fleming Gulf will host the Waste Management Forum Oman which will track the progress and initiatives taken by Oman to tackle waste across the domestic, commercial, industrial and medical sectors.
Key Topics:
Oman waste management initiative: moving towards zero waste country
The importance of waste hierarchy - reuse, reduce, recycle
Waste management within the oil, construction and medicine sector
Government initiatives and policy structure
Case studies in waste management and best practice methods