Waste Water Technology for Green Economy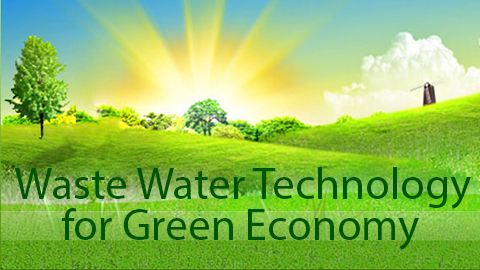 Waste Water Technology for Green Economy a Comprehensive Conference & Catalogue show on solutions, services and technologies available for improvement of water use efficiency in all the spheres of water use. If you are in the business of water, you will not miss the unique opportunity of showcasing your offerings to the high level profession- al gathering from across the country as well from all the other parts of the world-be they developed or developing.

SEERAM is planned as a technology showcase from 6-7 May 2013 at Pune. Apart from the opportunity to showcase their products and services under one roof, exhibitors will also have a unique opportunity to spread their network in this region, and find new joint ventures and profit from the growing business in this emerging and technologically important area.

This year, the theme of the event centers around Waste water technology in all aspects of economic activities. With the special emphasis on efficiency improvement in water use during XII plan, a substantial chunk of investments will be directed towards this measures in States and Central sector.