Water Customer Conference 2019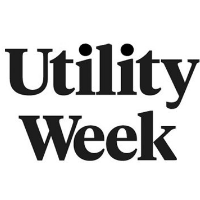 With PR19 plans under review, the UK water sector must maintain a rigorous focus on the customer to deliver ambitious objectives, develop innovative engagement strategies and keep up with customer service practices being delivered outside the industry. What does this mean for customers and what does it look like in practice?
Now in its 7th year, the Utility Week Water Customer Conference will once again bring together leading customer experts and key stakeholders to share their insight and experiences in this rapidly evolving industry.
Key topics to be addressed in 2019 include the application of CMEX, digital transformation and effective customer engagement, behavioral changes & education of customers and customer performance of the non-domestic market.
This programme has been designed to help you develop a continuously effective and trusted service that exceeds customer expectations.
Who should attend?
This conference will be of particular interest to CEOs, CCOs, CDOs, directors, heads, and managers responsible for:
Customer service, relationship management, loyalty & insight
Domestic & business retail customer stakeholders
Customer engagement/experience
Strategy & regulation
Commercial & sales
Branding & marketing
Corporate communications & external affairs
Smart metering, digital transformation and data
Internal communications
It will also be of interest to contractors, consultants and suppliers from all tiers of the water supply chain.
About Utility Week
Utility Week was launched in 1994 in response to the growing regulatory and market complexity following utility privatization. For more than 20 years, Utility Week has been the UK utility sector's unrivaled thought leader and source of news and comment on the business of Britain's electricity, gas and water companies. Utility Week provides authoritative analysis, impartial industry intelligence and insight. It has the trust and respect of utility chiefs, regulators and government.