Water in Mining 2013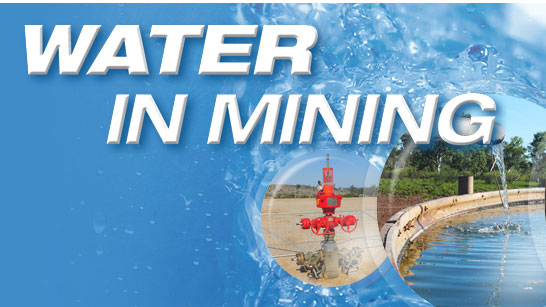 The Australasian Institute of Mining and Metallurgy (The AusIMM) in association with the Centre for Water in the Minerals Industry (SMI-CWiMI) are pleased to announce the forthcoming Water in Mining Conference, to be held in Brisbane, Australia on 26 - 28 November 2013.
Few things are as powerful as water in connecting people and their activities in landscapes. It has become increasingly apparent that mining cannot isolate itself from the surrounding regional water management context. It has also become clearer that site-by-site approval and operational management of individual mines has resulted in an emergent, and somewhat unexpected, challenge to the industry-wide social license to operate.
In the past, individual mines may have been challenged for specifics, for example; water pollution incidents or accusations of gaining access to too much water in a locally constrained area. Today, the cumulative impacts of all water use activities in a region are of more significant concern to communities. Industry and governments alike have been struggling to come to terms with this new and wide-spread challenge.
The advent of large-scale coal seam gas (CSG) projects has added a new and important factor to the waterscape. In terms of scale of interaction with water systems and potential influence over them, CSG is more like irrigation than conventional mining. In Queensland policy makers, regulators and the CSG industry have responded to this challenge by investigating the cumulative impacts of multiple CSG projects.
Insufficient open and effective communication regarding water production and management by the mineral and energy industries has contributed to increased misunderstanding of these issues drawing communities into in a media-led frenzy of discontent.
Never more has there been the need for a practical and operational approach to integrated water resources management with a clear need to work more openly and closely with local communities. Opportunities abound for new water sharing arrangements and for collaborative approaches.
Professor Chris Moran MAusIMM
Conference Chair, Water in Mining 2013