Water Leaders Summit 2021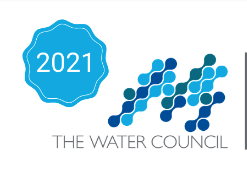 ALL ROUTES LEAD TO WATER
JULY 20-22, 27-29
9-11 A.M. CST (VIRTUAL)
Think about how many streets are named after water. Lake Drive. River Road. Pacific Ocean Highway.
Roads and water intertwine in many ways, from roads destroyed by increasingly frequent flooding to heavy water use in the construction industry. As the government discusses broad infrastructure packages, roads and water are two of the most cited needs. Then there is the figurative road to good water stewardship, a route we as a society are building even as we walk it.
We'll discuss all that and more at the virtual 2021 Water Leaders Summit. We are bringing together water thought leaders for six morning sessions filled with fascinating panels and interviews. You'll hear from top transportation officials such as Aimee Flannery of the U.S. Department of Transportation. Ed Sniffen of the Hawaii Department of Transportation will tell us about the challenges of maintaining, rebuilding and relocating roads on a collection of islands increasingly threatened by rising sea levels. Carol Ellinger Haddock of Houston Public Works will tell of the harrowing days after a severe winter storm left her city without running water and what she learned from the crisis.
We'll focus on water stewardship as well, talking to members of the Biden administration about the importance of water in environmental, social and governance (ESG) reporting and where water innovation and stewardship fit in efforts to combat and address climate change. Rodolfo Perez of the International WELL Building Institute will talk about advancing health and wellbeing in buildings around the world, including through sustainable water practices. Corporate leaders, including Emilio Tenuta of Ecolab, will offer a business perspective on the administration's climate change efforts.
Click here to register. A single registration gets you access to all six sessions. Prices are $99 for The Water Council members, $129 for non-members and $39 for students.
Stay tuned to our website, email and social media for updates as the event approaches. We can't wait to see you!
Get global visibility as a water technology champion: BE A SPONSOR
OUR MODERATORS
Dean Amhaus
President & CEO at The Water Council
Charles Fishman
New York Times Best-Selling Author and Journalist

Matt Howard
VP Water Stewardship at The Water Council & Director of AWS North America
PRESENTING SPONSORS
WATER WARRIOR OF THE YEAR SPONSOR
WATER LEADERS SPONSORS
Hear From the White House Water Adviser & More at our Virtual Water Leaders Summit
Sara Gonzalez-Rothi made history when she was named the first senior director for water on the White House Council on Environmental Quality (CEQ) by President Joe Biden. The CEQ advises the President on climate change and coordinates the federal government's efforts to improve, preserve and protect America's environment. Moderator Charles Fishman will interview her July 27 as part of The Water Council's virtual Water Leaders Summit, happening July 20-22 and 27-29 from 9 to 11 a.m. CST.
WATER LEADERS CHAMPIONS
Our thanks to Michael Best and The Nature Conservancy .
PODCAST
Since we couldn't hold our event in 2020, we created a podcast instead. You can find it here.