Water Loss Asia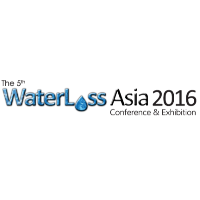 Water Loss Asia 2016 will be held at the Holiday Inn Jakarta Kemaroyan in Malaysia, September 6 - 7 2016.
Many water utilities in Asia still struggle with planning and implementing accurate and effective water loss management systems. Aging infrastructure, lack of incentives and lack of technological know-how are among reasons the Asian water sector continues to lose $9 billion per year in NRW (Asian Development Bank), affecting the financial viability of water utilities. In some South East Asian countries such as Indonesia, the problem is exacerbated by rapid urbanization that has outpaced investment in water infrastructure leading to inadequate access to safe water.

The water industry in Asia and in many parts of the world today face the challenge of integrating systems end-to-end to provide real-time leak management that is the only way to get reliable, measurable data in order to improve performance, reduce wastage and increase revenue effectively. This issue will be the addressed at the WLA 2016 Conference bringing top speakers comprising NRW experts, policy makers and key water industry players to discuss issues and solutions to this problem.