Water Loss Asia 2015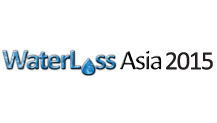 Water Loss Asia 2015 intends to address the severe water stress faced by the world from the angle of non-revenue water (NRW). This event welcomes water loss industry professionals to exhibit the latest technologies, products and services and connect with leading water industry experts who will be there.
Water Loss Asia 2015 is held concurrently with Water Malaysia 2015 and Environment Asia 2015.