Water Malaysia 2013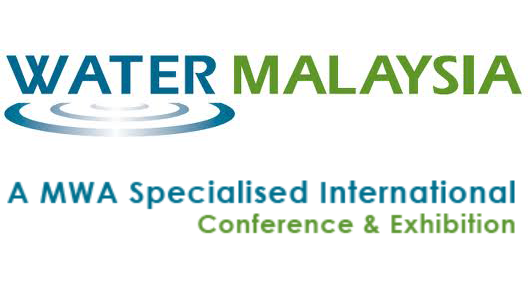 Water Malaysia 2013, Irrigation & Drainage 2013 and Water Loss Asia 2013 - the 3-in-1 water solutions event set to be the meeting place for water professionals from the government and private water sectors, policy makers, technology and solution providers, researchers, property developers, and NGOs. "Irrigation & Drainage 2013" and "Water Loss Asia 2013" will be held concurrently, with a special highlight on "Rainwater Harvesting" introduced.
Exhibitors from across the globe will be here to share with you their latest cutting edge technologies, products and systems covering water management across the whole water cycle - water resource management, irrigation and drainage management, water supply, wastewater management, non revenue water management, and rainwater harvesting technologies. More than 5,000 professionals from the water, construction, property development and other related industries will be here to meet over 150 exhibiting companies to network and share their experiences, and bring home the latest solutions for their water and construction projects.
Water Malaysia 2013 Conference will be addressing the different facets of water management such as water supply, waste water management, drainage, water pollution control, and water recycling and water conservation. The WM 2013 Exhibition will showcase revolutionary products, technologies, and innovative solutions throughout the course of the 3-day event. Also, check out our NRW Workshop and learn how to manage NRW successfully.
The event will also witness participation from the water industry research and development departments including government and private universities in the 3rd Water Inno Awards. The award was created as to recognize and honor the researchers and scientists for their best innovative solutions, technologies and products. More than 100 entries are expected from universities, research institutions and private organizations.
As part of our focus on effective networking, there will be a "Business Matching" service. The service is to facilitate partnering in business, help manufacturers to find distributors and agents, and bridge collaborations between research and industries.