Water Sofia 2018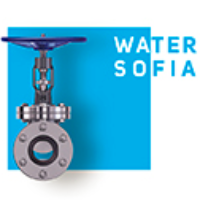 Profile: Water extraction, Water treatment and distribution, Sewage & waste water treatment, Pollution control for surface and underground waters, Construction services, No dig, IT services, Flood Management, Industrial water use, Technology and equipment for maintenance and cleaning of swimming pools and water reservoirs; Measuring, regulating and analysis equipment, Technology for extraction, bottling and distribution of drinking water.
Target group: Professionals
Organizer: INTER EXPO CENTER
Co-organizer: BWA (Bulgarian Water Association)
Official media partner: "Ecology and Infrastructure" magazine
The only B2B exhibition for Water and Water Management B2B in Bulgaria, WATER SOFIA, will gather for 12th time leading national and international companies from 27 to 29 of March 2018.
Inter Expo Center and Bulgarian Water Association (BWA) organize together the show, impacting water resources management in Bulgaria. They aim to promote WATER SOFIA's role in providing services to professionals in search of information, solutions and technologies in the water sector of the country.
Bulgarian water sector faces numerous challenges for modernization. There are exceptional opportunities provided by the funding under the Operational Program "Environment 2014 -2020" and innovative technologies leading to effective utilization of resources. Because of that WATER SOFIA is a platform for meeting international and domestic players involved in major structural projects in Bulgaria.
Having the show and the 10th International Conference Bulaqua 2018 "Investment Challenges for the WSS Sector - Innovative Solutions and Financial Strategies" on water sector development held together, with numerous representatives of public and municipal entities, the organizers inform businesses about the sector's opportunities to build an integrated water infrastructure and modernize systems for economical consumption of water resources.
WATER SOFIA generates visitor interest from Water Service Management Companies, Construction Firms, Industrial Sector Companies, Designers, Distributors, Agrifood Business, Research Institutions and Universities, Energy Production companies, Regulatory Bodies, Public Agencies and the Public Administration.
Along with

WATER SOFIA 2018

, the 8-th industrial show

MACHTECH & INNOTECH

will take place.