Water Source Security: Is desalination the way to go?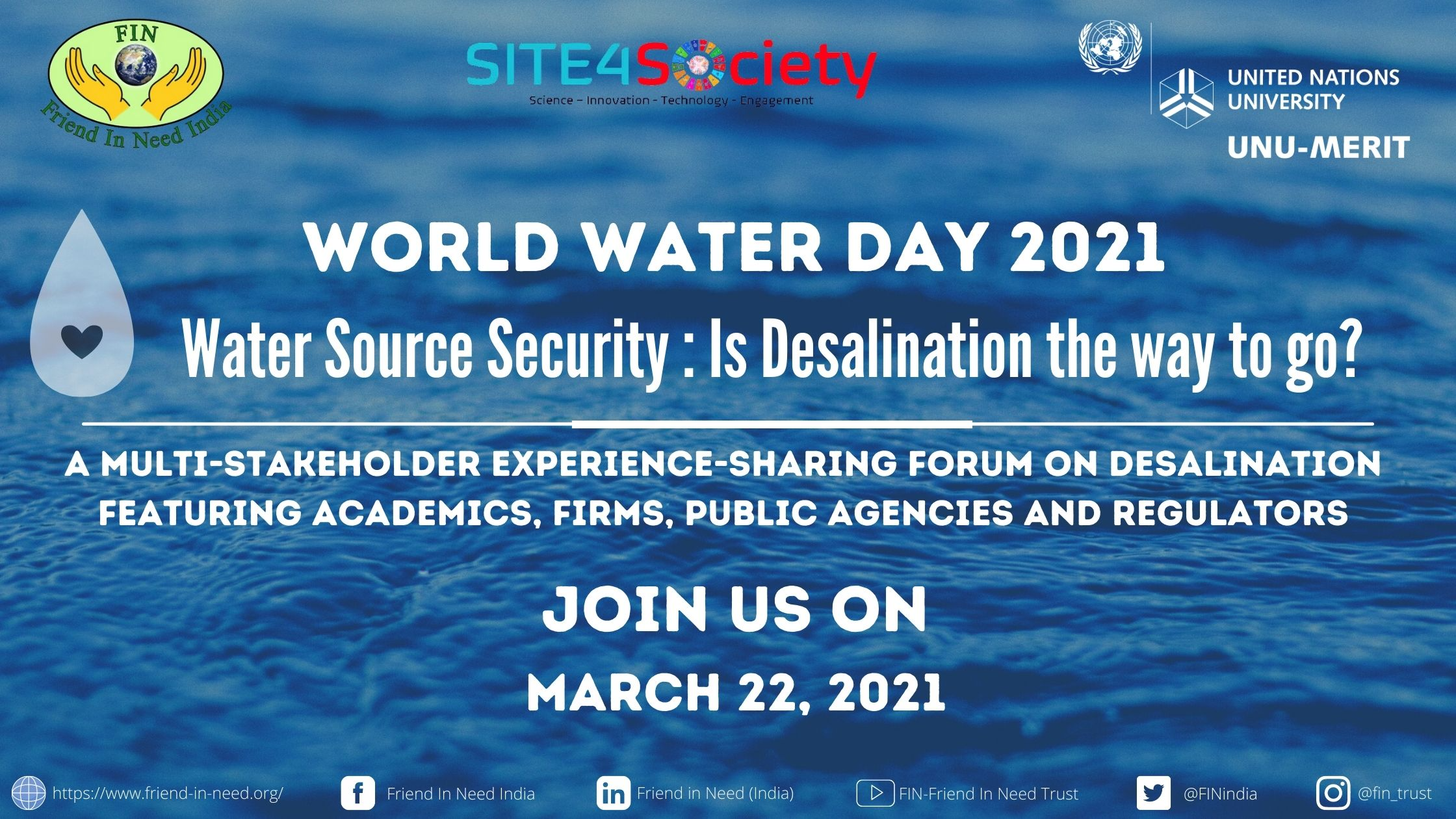 A Multi-Stakeholder Experience-Sharing Forum on desalination featuring academics, firms, public agencies and regulators
Often the discussion on water source security is a part of larger debates on capacity building for Integrated Water Resource Management (IWRM), climate change and other related challenges. Often, this leads to the importance of water source security being overlooked. Also, most of the forums, networks and international associations focused on desalination seem to be either catering to a niche group (requiring memberships) or not having conversations with policy and decision-making agencies. In other words, with few exceptions, everyone is working hard on the problem in silos.
This network gap is what this initiative aims to bridge by bringing together these stakeholders. Through this event we aim to start a process that will lead to the creation of an open and free network for knowledge-sharing on this important theme of water security: specifically water source security. Thereby, we wish to draw the attention of policy and decision-making bodies to our cause and needs collectively. Only by documenting different stakeholder, geographic and socio-political perspectives can we propose ways to move towards greater water source security.
Under this context, the objective of this event, therefore, is to contribute to international experience-sharing in the area of desalination covering: policy, institutional delivery and an improved understanding in planning possible future projects. It will bring this issue to the fore, and centre discussion on the implementation and adoption of desalination as a component of the solution design to the challenge of water source security.
For more information visit: https://www.friend-in-need.org/water-day-desalination-forum/