Water Today's Water Expo 2014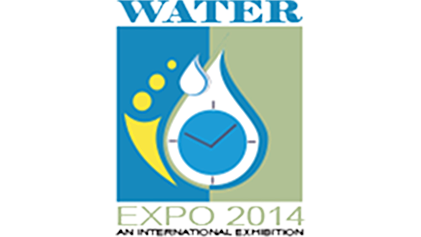 Water Today's Water Expo is a B2B organization creating awareness and disseminating knowledge in the water and wastewater sector. Water Today's Water Expo creates opportunities for investments, joint ventures and technology transfers through the platform of international exhibitions and conferences. The organisation is an interface between Government, business, academia, society and media etc.
Water Today's Water Expo is the only B2B expo in South East Asia that brings together the Government, academia, various industry sectors like water component, Engineering, Pumps & Pipes, Chemicals, sanitation, Aeration & Gasification, Eco-systems, techniques to reduce water pollution, water conservation, systems for a better water purification methods, etc from all over India and the world for face-to-face interaction, live product demos, vital knowledge seminars and powerful connections.
Water Expo 2014 - 8th edition will be an unrivalled business platform to network and interact with the industry to help you develop new markets for your business and succeed as the FASTEST GROWING industry in the world.