Water Today's WATER EXPO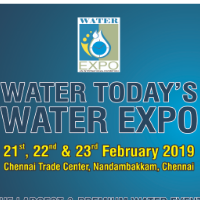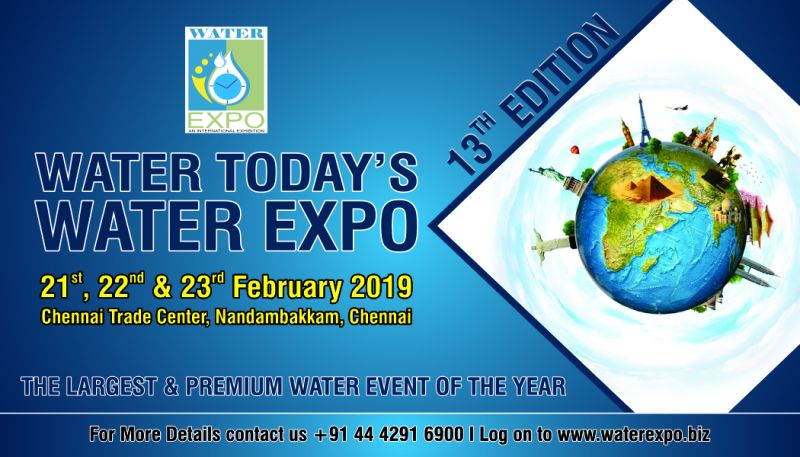 The 13th Edition of Water Today's WATER EXPO will be held on 21st, 22nd & 23rd February 2019 at Chennai Trade Centre, Nandambakkam, Chennai. Water Today's WATER EXPO has been providing excellent opportunities to establish new partnerships between the governmental and local policy makers, investors, business executives and representatives of business associations.
Over the years, the exhibition has evolved as the most prominent and promising international water exhibition and has been successful in deriving the incremental increase in the footfalls, contented exhibitors, repetitive participants and increasing qualitative visitor-ship. The reception has aspired Water Today to continue as the key business association forum and WATER EXPO as the leading water event in South Asia.
KEY FOCUS
Clean Water Supply to Rural Areas I Desalination I Drinking Water I Process Water I Wastewater I Zero Liquid Discharge I Rainwater Harvesting I Water Treatment Equipment I Filtration Systems I Pumps & Valves I Process Control Instrumentation
For more details call us +91 44 4291 6900 I write to us info@watertoday.org I log on to www.waterexpo.biz