WaterEx 2015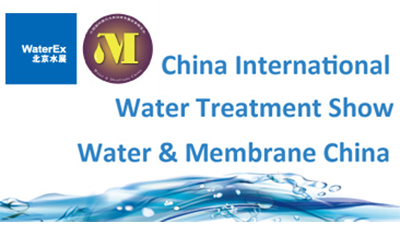 With more than 20,000 visitors expected and over 700 stands covering an exhibition area of about 30.000mq, WaterEX 2015 is shaping up to be an event of the highest quality for operators working in the Chinese and international water sector .

Thanks to the support of the Ministry of Housing and Urban-Rural Development of PRC, hundreds of companies are expected to exhibit their wide range of products and latest technologies related to drinking and waste water treatment at the event.

Chinese biggest companies and enterprises have confirmed their presence at the fair, as well as their international colleagues, accompanied on this occasion by end-user industries operating in the field of sewage/wastewater treatment technology and membrane products and applications.

Within WaterEX, which will take place on the 14, 15 and 16 October 2015, two main conferences will be hosted, to discuss the latest national and international policies and technologies for water treatment, including case studies, success stories and exchange of good practices among technicians and distributors.