Watervent Philadelphia 2016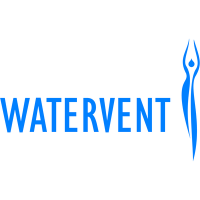 On April 21st & 22nd, 2016 WaterVent is coming back to Philadelphia for the third time.
This nineth edition of WaterVent will bring entrepreneurs, investors and interested parties from around the globe together.
This year's edition will consist of two days with a final dinner (option) and a coaching day on april 20th (for intense care package only)
We are already identifying business opportunities and interested investors for Philadelphia. WaterVent invites entrepreneurs, investors and interested parties in water technology innovation from all regions of the world to participate in this unique opportunity. Program development is underway and a preliminary agenda is online.
We invite all entrepreneurs to send us your company information and business plan executive summary by filling out the registration form today. All materials will be treated with utmost confidentiality.
In addition we welcome any neighbouring technologies and sectors with relevant water technology impacts such as:
Smart agriculture, green, blue, industrial ("grey") biotechnology, aquaculture, forest, fire battling, waste treatment, hydropower, algae….